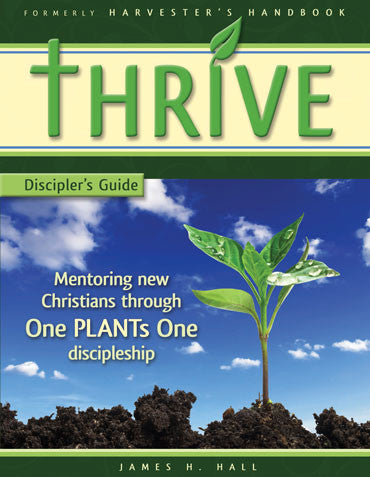 THRIVE - Discipler's Guide

For training established Christians to personally help new Christians grow stronger in their relationship with Jesus - through friendship and informal tutoring, using THRIVE - Handbook for New Christians. Prepares the reader to disciple new believers one-to-one or to use with small groups. Includes the lessons for new believers from THRIVE - Handbook for New Christians for study by the discipler, plus the answers and practical teaching aids. The Discipler's Guide also provides training for the established believer in relational evangelism.
Purchase of the Discipler's Guide includes access to the password protected sessions of the online training videos. Send an email to [email protected] to request your password. Visit http://www.newchristian.com/seminar/ for more information. 
Click here for a sample lesson.
---
We Also Recommend